Your vote is your voice.
---
You can't vote if you're not registered!
---
2018 Election Dates
Primary Election

March 6, 2018
Register by: February 5, 2018
Early Voting: February 20-March 2, 2018
Primary Runoff Election

May 22, 2018
Register by: April 23, 2018
Early Voting: May 14-18, 2018
General Election

November 6, 2018
Register by: October 9, 2018
Early Voting: October 22-November 2, 2018
---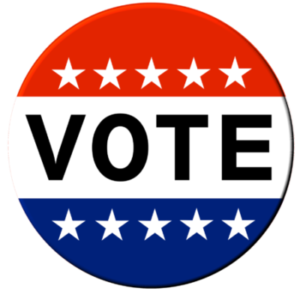 Did you know that 90% of Texas elections
are decided in the March primary?
Countdown to 2018 Primary Election
---
Register now so you can exert your power at the ballot box.
---
If 100% of educators vote, we can change the outcome of elections.
---
The people you elect decide:
1. How much to fund public schools
2. How much time, money, and attention is spent on standardized testing
3. Whether to support or undermine public education
4. Whether to privatize education in Texas
---
Let's move Texas out of last place in voter turnout!
---
Sign up your district to participate and create a culture of voting.